Employment
At Ingham ISD, we search for highly qualified staff who put students and families first. Our shared commitment to our constituents benefits our communities through improved educational opportunities and data-driven results. We reward the diligence of our staff with competitive pay, generous benefits and a pledge to support their professional growth in their chosen field.
Why Choose Ingham ISD?
At Ingham Intermediate School District, we strive to reward our staff of valued professionals with a comprehensive benefits package that includes;
Competitive wages
Five employer-paid health insurance plans to choose from
Employer-paid dental and vision insurance
Employer-paid life insurance
Retirement benefits
District-supported professional development
Tuition reimbursement
Paid sick, personal and vacation time
Paid holidays
Positive work-life balance
Please visit our Budget and Salary/Compensation Transparency Reporting page for detailed information. Contact us to learn more.
Attention Paraprofessionals
Ingham ISD is looking for you! Our Paraprofessional staff makes a difference in the lives of students. Please complete this short, five-minute application, and we will contact you to talk about how you can be a part of our community. We are currently offering a $500 sign-on bonus for these positions!
Ingham ISD Open Positions
Please consider joining our team by applying for one of the following opportunities:
openings at participating/consortium districts
To get started, please see the following links:
Participating/Consortium Districts

The Ingham County Schools Online Application System will allow applicants to view and apply for job openings in the following school districts:

Mid-Michigan Leadership Academy

East Lansing Public Schools

Eaton Rapids Public Schools

Relevant Academy - Charlotte

Stockbridge

Public Schools

Ingham Intermediate School District

Webberville

Public Schools

Williamston

Public Schools
Non-Participating Districts
Lansing Public Schools is not on the same application system. Please click on the link below to see available positions for the Lansing School District.
Frequently Asked Questions
What is the Ingham ISD Consortium?
The Ingham ISD Consortium comprises several local school districts and public school academies. As a consortium, we are dedicated to the recruitment, selection and employment of those educators, support staff and personnel who pursue excellence in their chosen field. The consortium offers the convenience of a shared application system. When you submit your application, it will be stored in the Frontline database where it may be viewed by any of the consortium districts. Each district in the consortium is an independent partner of the others and manages its own hiring process. If you have questions about a specific vacancy, please contact the hiring district.
How do I apply to the consortium?
Create an account for yourself in Frontline and submit your application through the account. It will be helpful to you in pursuing employment opportunities to attach any supporting documentation, including your resume, cover letter, teaching certificate or other license, college transcripts, etc.
Can I upload more than one cover letter?
Yes, you may add a cover letter to your account for each position that you apply for. Alternatively, you may wish to upload one general cover letter. Any cover letter or other documentation that you attach to your application may be viewed by any of the consortium districts. Please rest assured that our consortium hiring managers are accustomed to our applicants having expressed interest in several positions, and they will be able to sort out which cover letter applies to the position for which they are hiring.
Can I update my application once it is already in the system?
You can update your application or make revisions as often as you like. Simply log into your application, make any necessary updates, save and submit. Your application will be updated in the system as soon as you save it.
Who do I contact if I still have questions?
If you have any questions regarding the application process, please contact Anna Lowe or at 517.244.1269.
Suzy Corbin
Director, Human Resources
Brenton Little
Director, Payroll, Benefits & Human Resources
Susan Tinney
Assistant Superintendent, Human Resources and Organizational Development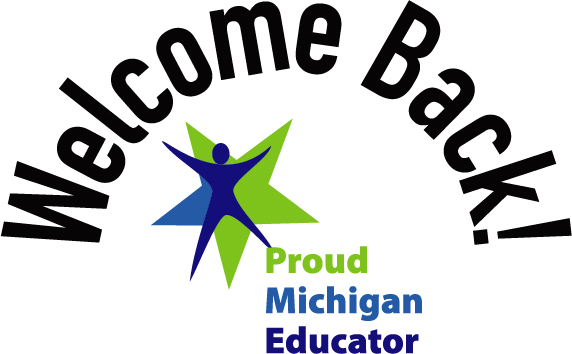 "Throughout my 34 years as a School Occupational Therapist, I have been richly supported by administration and fellow colleagues to grow into the therapist that my students need, and encouraged to develop skill sets that feed my professional passions. Ingham ISD not only helps students grow to their best potential, but also nurtures the adults in its midst. I am continually amazed at the quality of staff we attract, and blessed by their ability to support my ongoing continual improvement. This continues to be my 'dream job,' and I'm pretty sure you will find it to be yours, too. We truly live our sense of #inghamimpact."
~Stacy Turke, School Occupational Therapist