September 25, 2020
Last spring we began sending families involved in Ingham ISD programs and services a newsletter called, "Stronger Together" as we navigated finishing the school year amid COVID-19. We received a very positive response to this newsletter so we want to continue sharing news with families during the 2020-21 school year. We are renaming this newsletter "The Times" to reflect that we are moving forward and celebrating education in a new way. We hope you enjoy this first issue.
Podcast - New Year, New Ways to Connect
When a new year starts with so many unknowns, we are all cautious. Many of the programs and services offered through Ingham ISD are most effective when offered face-to-face. With that in mind, we are working hard to balance safety while providing the best educational experience possible. This short 3-minute podcast is a great example of our staff and student connections during this uncertain time and preparing for the move to virtual if that is needed. Thank you to our staff and to our families for continuing to work together!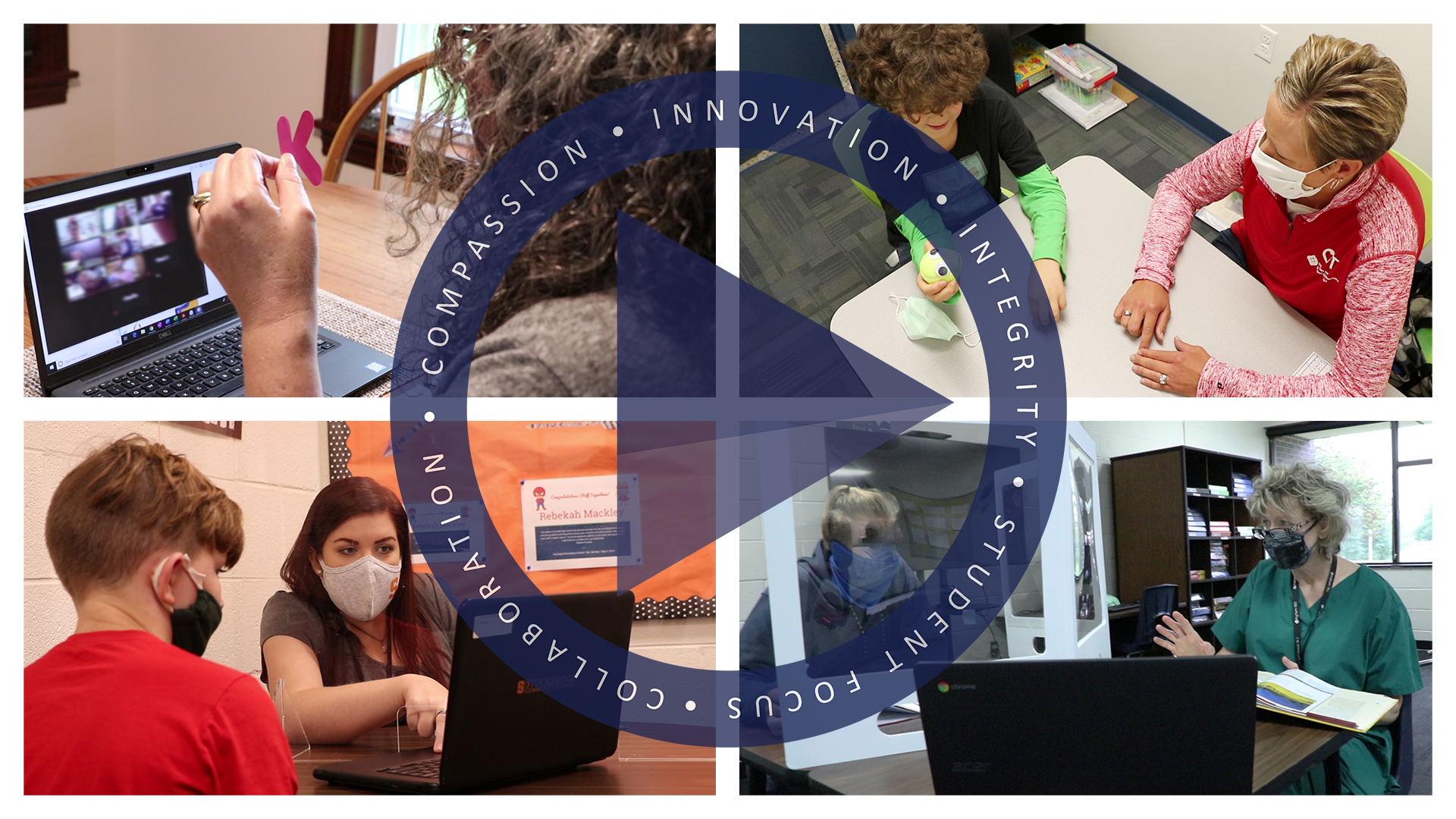 Extended Continuity of Learning Plan
When schools were closed last March due to COVID-19, school districts were required to prepare a Continuity of Learning Plan (COL) to ensure that each school district was providing, to the best of their ability, students with different types of instruction to help them stay on pace with their learning.
New legislation requires school districts to prepare an Extended Continuity of Learning Plan (ECOL) and have it re-certified monthly by their board of education for the remainder of the school year. Our plan will be updated regularly and placed on the transparency reporting section of our website.
Ingham ISD Program & Service 2020-21 School Year Plans
All of Ingham ISD programs and services continue to deliver instruction that best meets the needs of their families while keeping students safe. Some programs are fully face-to-face, some using cohort models and some delivering online instruction. Each program area has developed a companion plan to accompany our Extended Continuity of Learning Plan (ECOL). These Program Preparedness & Response Plans are also available for viewing on our website.
Transition Program Making the Most of Online Learning
Students and staff from our Skills for Adult Independent Living (SAIL) program have been making the most out of online learning. Over the summer they hosted online pizza parties and now that school has resumed with a hybrid plan, they are continuing to host book studies, library guests and working on their money skills through a variety of games.
According to Sarah Winslow, Director of Transition Services, this team has continued to build relationships, engage with students and keep up the teaching and learning through this time of blended instruction. Thank you to our SAIL Team for all you are doing to keep students engaged!
Fall Fun Fest
Ingham ISD's Special Education Parent Advisory Council is hosting the annual Fall Fun Fest online! In place of the in-person event this year, we will offer an online resource opportunity. The goal of this event is to provide families of students with an Individual Education Plan vital resources to navigate the world of special education. There are a variety of community partners with information on things such as transportation, immunizations, early childhood programs, transition programs and more.
Safety Protocols In Place
Ingham ISD is following all safety protocols recommended by the Center for Disease Control (CDC) and the Ingham County Health Department (ICHD). All students and staff are required to wear face masks, socially distance whenever possible, and are encouraged to regularly wash their hands. Temperature checks are not required but are recommended by the health department. Therefore, Ingham ISD is taking the extra step to check student temperatures prior to entering buildings for now. The ICHD has a variety of data, tools, tips and guidance for schools available on their website.
If you have questions or concerns, please contact us at Ingham ISD Communications.