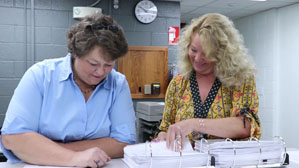 Ingham Impact - Business and Finance
Departments:
Administration
Local District Services:
Business & Finance
July 13, 2021
The financial functions of organizations are often invisible to staff and stakeholders – amazingly, our financial management just happens! It takes many different skill sets and talents in the Business Office to make sure our complex budgets are managed correctly and focused on student outcomes. From accounts payable to grant management or local district business services, the Business Office team utilizes best practices to ensure strong fiscal outcomes. It can be quite a juggling act when it comes to balancing the books, but each year Ingham ISD's positive financial audits illustrate the great work of this team. Way to go Business Office! Keep up the good work.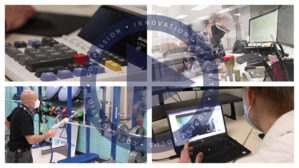 Ingham Impact - Business Unit Shows Unwavering Commitment During COVID-19
Departments:
Administration
Local District Services:
Business & Finance
March 30, 2021
From the state level during this pandemic, there has been an assumption that administrative units can work from home and don't need to be in our buildings. In a service industry like education, that is not the case. Many of our administrative teams have been in the office regularly since the pandemic started because it is necessary. In this podcast, we will highlight the efforts of our Business Unit that includes the Business Office, Facilities and Transportation. From depositing and issuing checks, purchasing, required state reporting, cleaning of facilities and enhanced safety protocols, this team has been amazing. We appreciate all Ingham ISD administrative teams! Thank you for all you do to support staff, students and families, even though you're not in the classroom.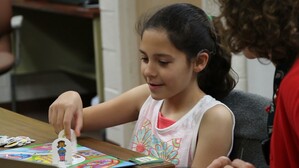 Ingham Impact - Educational Audiology Services
Departments:
General Education
Special Education
Educational Programs:
Autism Spectrum Disorder Programs
Early On
Student Support Services:
Assistive Technology
Audiology
Deaf & Hard of Hearing
Speech & Language Impaired
July 14, 2017
Ingham ISD's Educational Audiologists serve as a part of the Itinerant Services team. The Audiologists work with children starting at birth and continuing up to age 26 to make sure they can access sound in an educational setting. The Audiologists work closely with Teacher Consultants for the Deaf and Hard of Hearing to conduct evaluations, consider needed accommodations, and teach students about their hearing loss. Although their role is specific to school, they also partner with audiologists in the medical community to provide seamless hearing assistive technology for students across settings. Thanks for all you do!
Ingham Impact - Facilities and Safety
Departments:
Administration
Local District Services:
Facilities
June 14, 2017
The Facilities Department at Ingham ISD is dedicated to providing and maintaining a safe, clean and purposeful learning and work environment for students, staff and the community. This team works year-round to preserve and care for the three buildings on campus, district grounds, and lend support to our offsite program locations. In addition, they are leading all safety initiatives here at Ingham ISD and are coordinating safety efforts with law enforcement and our local districts.