Readiness Program
Project SEARCH
Project SEARCH combines classroom instruction provided by Ingham Intermediate School District with a year-long unpaid internship at either Michigan State University or the State of Michigan. This combination of instruction and immersion in the workplace prepares interns to meet employer expectations. Participants gain experience in a variety of settings that will align to their interests, abilities and availability.
Classroom: Focus on employability and independent living skills. Engage in job seeking activities.
Work Experience: Gain immersion in real-life job settings through three different host businesses offering individualized support on-site.
Work Exploration: Review available internships and explore career interests beyond Project SEARCH with assistance from community partners.

Project SEARCH 2020-21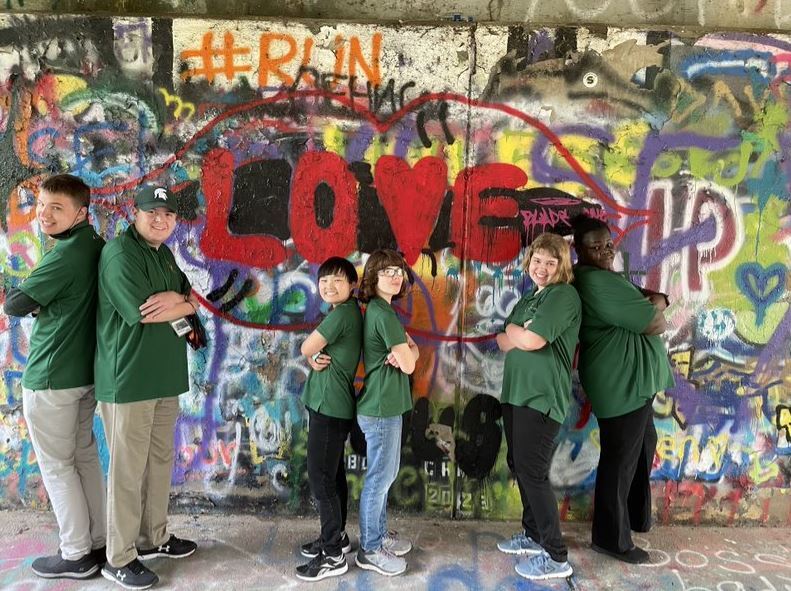 This past school year was a roller coaster that our Interns took head on and worked so hard at every task that was asked of them. Our State of Michigan and Spartan Project SEARCH Cohorts were able to join each other on Michigan State University's Campus this year and we enjoyed this extra chance to collaborate.
Interns experienced a combination of virtual instruction through Google Meets, Google Classroom, in-person instruction, and work experiences. Even though MSU did not have many people on campus, a few departments were able to support our Interns to help them get work experiences. Interns learned cleaning and safety protocols in the Facilities Department at Bio Medical Physical Sciences and Wells Hall; gardening and cataloging at the Kedzie Student Garden; setting up art displays at the Eli and Edythe Broad Art Museum; and data entry, book cataloging, and cleaning at the College of Education. They were even able to take part in both virtual and in-person mock interviews. Interns also worked on navigation skills for traveling safely around campus and on public transportation.
As we move into summer, each Intern is now working on applying for jobs and hope to be hired soon. We are all very proud of the flexibility, determination, and hard work everyone put in this year.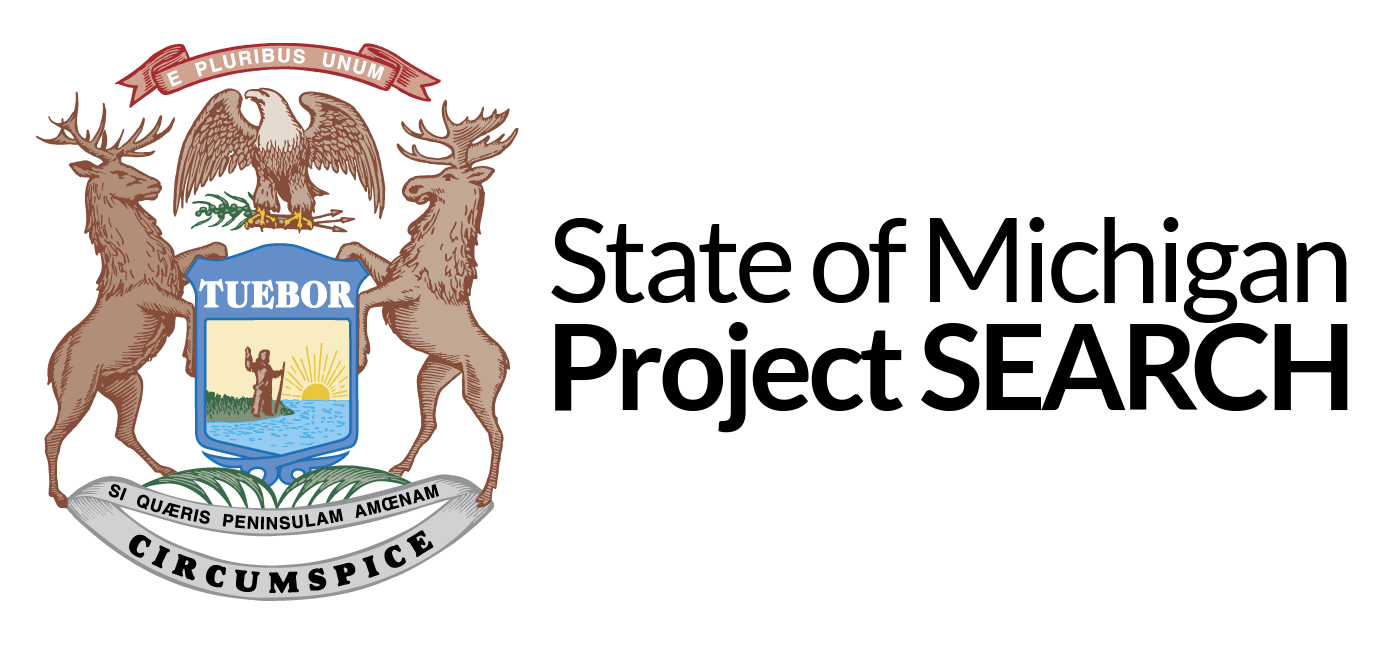 State of Michigan Project SEARCH 2018-19 in Review