Get Involved
Heartwood welcomes parent volunteers.
Our teachers have set aside projects and other work for parents to come in and assist in the classrooms. We are eagerly awaiting your support. Please let us know if you are planning to come! Contact the Heartwood School main office at 517.244.1406.
Parent Council
The Parent Council is now electronic! To sign up for Parent Council emails, please contact Teresa Vandersloot.
Box Tops for Education
Heartwood School is currently collecting Box Tops for Education. You can drop off your box tops in the front office at Heartwood School.
Heartwood Creations
Heartwood Creations is a card making micro-business. "Handmade and Heart(wood) felt." All cards are made by students in ouor transition program at Heartwood School. Profits are to benefit the Hearts of Fun Playground Fundraiser. Cards can be purchased in the Heartwood School lobby or Thorburn Education Center. Thank you for your support.
Heartwood School Principal-Alexis Adams
Alexis Adams is the Heartwood School Principal.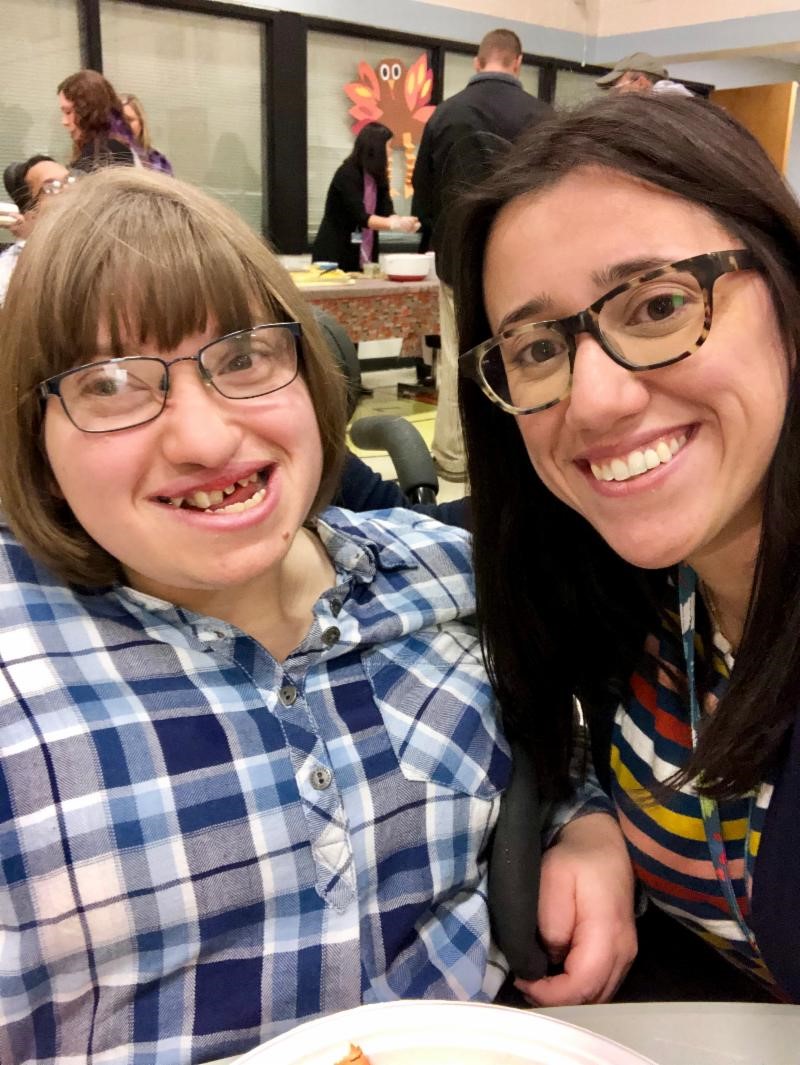 Contact Information
Phone: 517.676.1404
Email: Alexis Adams
Paraprofessional Spotlight- Olivia Ashworth, Misty Bailey and Zamantha Hampton
I'm Misty Bailey, and I'm in Room 350. I've lived in Lansing my entire life. I have 4 kids ranging from 5 to 13. I have 3 dogs, 2 Chihuahuas' named Trixie and Chanel. I also have a very large Great Dane puppy named Tank.
I have worked with individuals with disabilities since July of 2005. For a short time i worked in an office but realized quickly that my love for working with individuals with disabilities is my true calling and passion. I am looking forward to a great year at Heartwood.
_______________________________________________________________________________________________
My name is Zamantha Hampton and I have been working in education for over 20 years. My passion of working with students with autism started when I was a paraprofessional in the early childhood classroom with Mason Public School. After working two extended school year programs at Heartwood, it was time for me to join the Heartwood tiger family. I'm very grateful to start my first year at Heartwood in Room 118. As a paraprofessional, I would want to give our students the best chance possible to live an outstanding life. Go Tigers!
Polar Plunge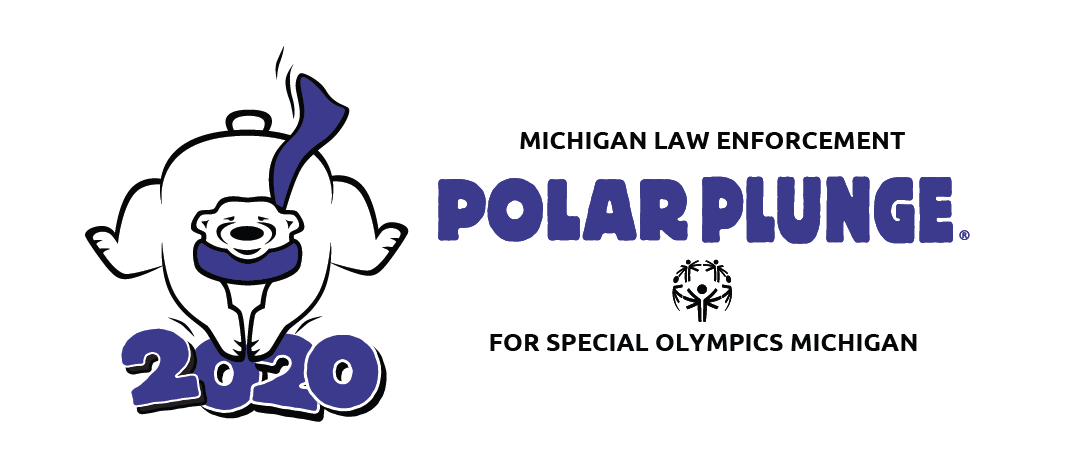 Mark your calendars for January 26, 2020 to take part in all the fun of celebrating the 16th anniversary of the Lansing Area Polar Plunge. The 2020 Lansing Polar Plunge will be held at the Lansing Lugnuts - Cooley Law School Stadium Outfield. Plungers experience the thrill of jumping into a pool of ice cold water while raising funds and awareness for the amazing athletes of Special Olympics Michigan! Registration will start at 11am, and the plunge will start at 1 pm. Awards and the After Splash Bash will begin immediately after the last plunger.
Retake School Picture Day - November 21
Retake picture day is on November 21, 2019.
Support Staff Spotlight-Kelly Konietzko and Heather Vogt-Frechette
My name is Kelly Konietzko and I have been an OT for 15 years. I graduated from Western Michigan University and had awesome field work placements, my most favorite being in the schools. Other than the school setting, my professional experience covers a wide range of settings including acute care, inpatient rehab, long term care, and outpatient. My heart has always been drawn to working with kids, so I feel like I have found my calling. I have been with the ISD for 5 years and truly love my job!
My husband and I have two teenage daughters, and we live in Charlotte. He is a teacher in the Lansing School District, so we both felt a calling to work with kids. Our first degrees are in Photography which we did professionally for about 12 years. In my spare time, I love to read, do crafts, kayak, hike, and explore and I love anything water related. I am excited to join the Heartwood team!
____________________________________________________________________________________________
Hello! My name is Heather Vogt-Frechette, PT, DPT and I am the new physical therapist at Heartwood School!
I may be a newer face around here but I am no stranger to PT as I have been practicing for almost 9 years. The majority of my experience is from Lansing Public Schools, where I serviced students from 2.5 – 26 years old with varying degrees of physical and cognitive needs. I worked in the areas of Early Childhood Special Education, mild/moderate cognitive impairments classrooms, general education students (504 plans), and at a center based program. I also work as a per diem PT in a few outpatient clinics during the summer months. I went to the University of Michigan for my bachelor's degree and Grand Valley State University for my Doctorate in Physical Therapy.
I am married to my best friend, Andrew, who works for the State of Michigan. We have 2 wonderful daughters and live in Mason. My oldest just started kindergarten this year (which is exciting, sad, and new all rolled into one!). My youngest is 15 months old and is toddling around everywhere and is bit of a daredevil. I'm not sure who will give me white hairs first!
Teacher Spotlight - Kathryn Michaels and Holly McCue
My Name is Holly McCue, and this marks my 12th year teaching as a special education teacher. I am excited to begin it at Heartwood! After graduating from West Bloomfield High School, I attended Spring Arbor University where I earned my degree in elementary education. While substitute teaching and working in a preschool, I discovered how enjoyable working with different abled students could be. I obtained a certificate in Learning Disabilities and later my Master's with an emphasis on Autism Spectrum Disorders.
I live in Stockbridge with my husband and our combined 4 children. I taught in a resource setting at Stockbridge for 9 years. Prior to that I taught at White Pine Academy in Leslie as a K-8 resource teacher and Lansing Schools as a preschool assistant. My greatest joy is working with students who live with Autism as they prepare for life beyond school. This year, I am learning more about transition services and job coaching. It is my goal to assist each student in becoming as independent as possible. I am honored to be a part of the Heartwood Team. Go Tigers!
---
I am excited to be joining the Heartwood team this school year. My name is Kathryn Michaels, and I will be working in the Elementary ASD classroom, room 170. I graduated from Central Michigan university in 2013 with a degree in elementary education. My emphasis was in special education: Cognitive Impairment and early childhood. I currently attend Michigan State University and anticipate graduating in December with a Masters in Special Education: Autism.
Prior to joining the Heartwood team, I worked for Charlotte Public Schools for five years as a early childhood special education teacher within the Great Start Readiness Program. I am excited to be part of the team, my goals for this school year are: finish my masters program, and continue to learn more about students with Autism through my experience in the classroom.
I grew up in Lansing with my family. I have two brothers and two sisters. My younger sister has special needs and is the reason I decided to teach special education. When I am not working, I enjoy spending time with my family and friends. I am active in a few young adult groups and volunteer at youth group through my church. I enjoy reading and watching masteries. When i want to relax, I quilt blankets which I usually give away as gifts. I look forward to getting to know our staff and families.