Heartwood welcomes parent volunteers.
When it is safe for our students, we are excited to get back to having parents in the building to volunteer and visit. At this time, we are establishing a virtual volunteer program where our teachers have set aside projects and other work for parents to assist with. We are eagerly awaiting your support. Please let us know if you are planning to come! Contact the Heartwood School main office at 517.244.1406
Monthly Parent Group
Next parent group will be on October 10/29/2021 via zoom. Presentation about transition programming.
Parent Council
The Parent Council is now electronic! To sign up for Parent Council emails, please contact Teresa Vandersloot.
Every month classrooms nominate one student for Student of the Month. Students are nominated for showing our PBIS motto, "Be Safe, Be Kind, Be Learning." The next celebration is on 10/15/2021 where students will get a certificate for being Student of the Month and have their picture posted in our lobby and in our family newsletter.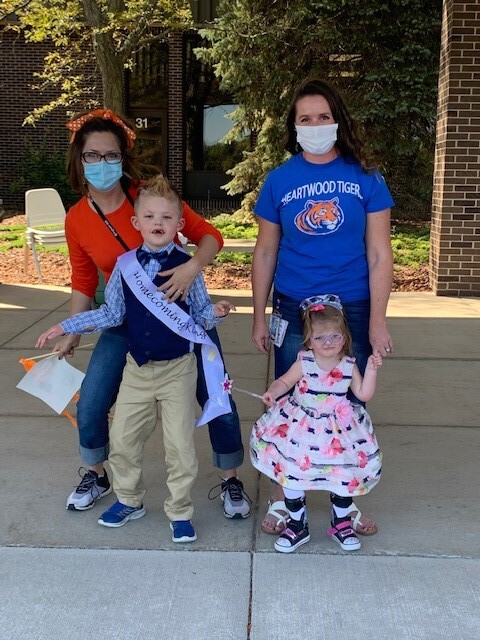 We had a wonderful Homecoming celebration in September. Check out our Kings and Queens below!! Go Tigers!