Heartwood School Principal-Alexis Adams
Alexis Adams is the Heartwood School Principal.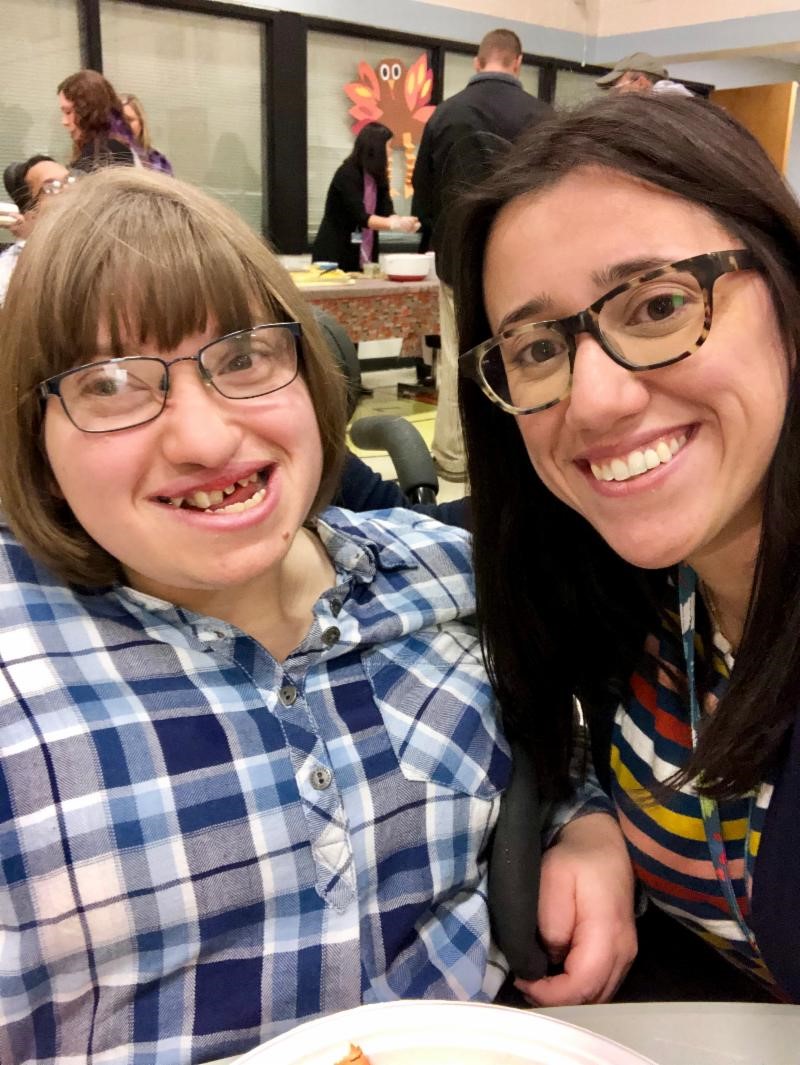 Contact Information
Phone: 517.676.1404
Email: Alexis Adams
March Program Themes
Heartwood uses themes to supplement our curriculum:
Color: Green
Shape: Oval
Tiger Way: Be Learning, Listen
CORE Vocabulary: More, Finished, Same, Different
Survival Signs: Bus Stop, Rail Road
Adult Transition Monthly Focus:
Self-Determination: Self-Advocacy
Art Works: Green Luck
Cooking: Plan Nutritious Meals
House Keeping & Housing: Washing Machine & Dryer
Classroom Spotlight - Room 165
Learning to read? Yes! Elementary classroom 165 has been learning foundational literacy skills. The teacher and speech therapist work together every week to instuct and track student growth with data. Read-It-Once Again and Pathways to Literacy are used simutaneously. Both curriculums incorporate familiar chirldren's literature into thematic units. Students have their AAC device (Alternative Augmentive Communication) or mode of communication out and ready. Room 165 is a place of continuous learning.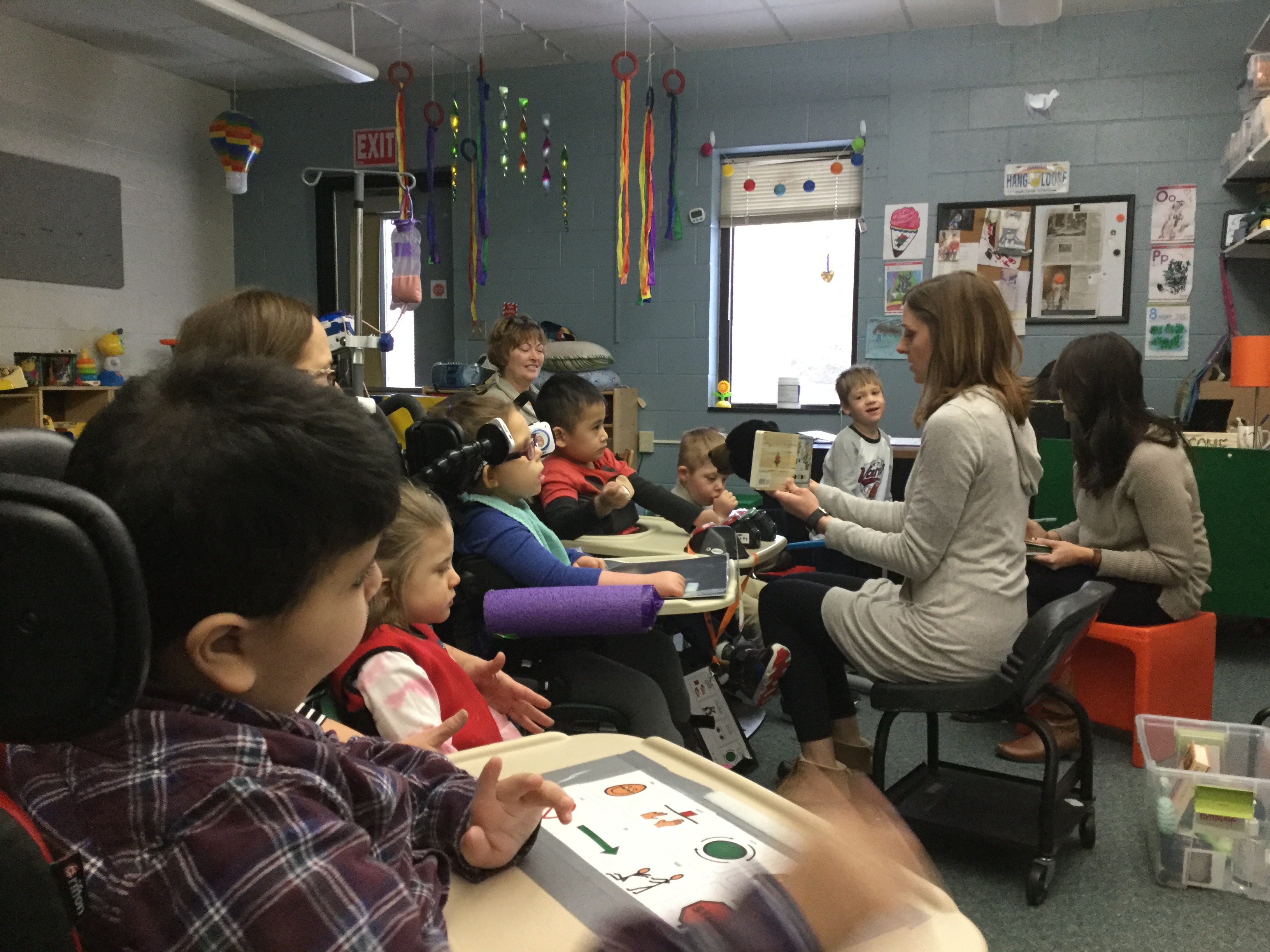 March 1 - Corey the Dribbler
March 1, 2019 Corey the Dribbler will bring his baseketball skills to Heartwood School. Students are encouraged to wear their Heartwood School Spirit wear. Some of the Special Olympics basketball team members will be able to shoot hoops with this talented man.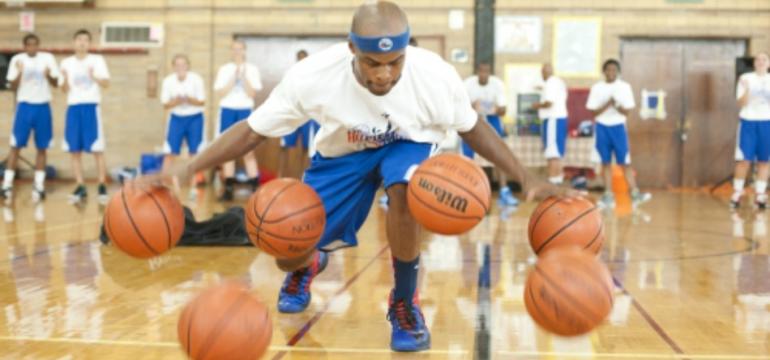 Heartwood Basketball Schedule
Cheer on the Tigers during this winter's basketball season.
2019 Basketball Schedule:

| | | | |
| --- | --- | --- | --- |
| Date | Home or Away | Team | Time |
| January 10, 2019 | Home | Mason Buddies | 1:00 PM |
| February 15, 2019 | Home | Staff vs. Students | 10:00 AM |
| February 22, 2019 | Away | MSU (Area 8) 2 games | To Be Determined |
| February 27, 2019 | Home | Torrant | 10:30 AM |
May 9 - Fashion Show
Students will showcase their best outfits from throughout various decades. Join us to celebrate Heartwood School's 40th Anniversary!
When: Thursday, May 9, 2019
Time: 5:00-7:30 PM
Where: Heartwood School
Family and friends come together to honor the graduates. Join us to celebrate!
When: Tuesday, June 4, 2019
Time: 12:00 PM
Where: Heartwood School Cafeteria
Get Involved
Heartwood welcomes parent volunteers.
Our teachers have set aside projects and other work for parents to come in and assist in the classrooms. We are eagerly awaiting your support. Please let us know if you are planning to come! Contact the Heartwood School main office at 517.244.1406.
Parent Council
The Parent Council is now electronic! To sign up for Parent Council emails, please contact Teresa Vandersloot.
Heartwood Creations
Heartwood Creations is a card making micro-buisness. "Handmade and Heart(wood) felt." All cards are made by transition students at Heartwood School. Profits are to benefit the Hearts of Fun Playground Fundraiser. Cards can be purchased in the Heartwood School lobby or Thorburn Education Center. Thank you for your support.