October Program Themes
Heartwood uses themes to supplement our curriculum.
Color: Orange
Shape: Triangle
Tiger Way: Be Kind, Quiet
CORE Vocabulary: Look, He, She, Here
Survival Signs: Walk, Don't Walk, Poison
October 4-Buddy Day
We love Buddy Day! Mason High School brings students to Heartwood School to learn and interact in a friendly environment. The students encourage social interaction with their peers as well as play games and do other activities. Buddy Day is a great opportunity for our students to interact with their peers from the general education setting, observing peer models while having fun at the same time. Many classrooms focus on themed activities, from painting to baking and much more. Throughout the day you will see laughter and smiles from both Heartwood and Mason students as they build relationships with each other. Mason High School often reports back that it is the Heartwood Students who teach the Mason students valuable life lessons.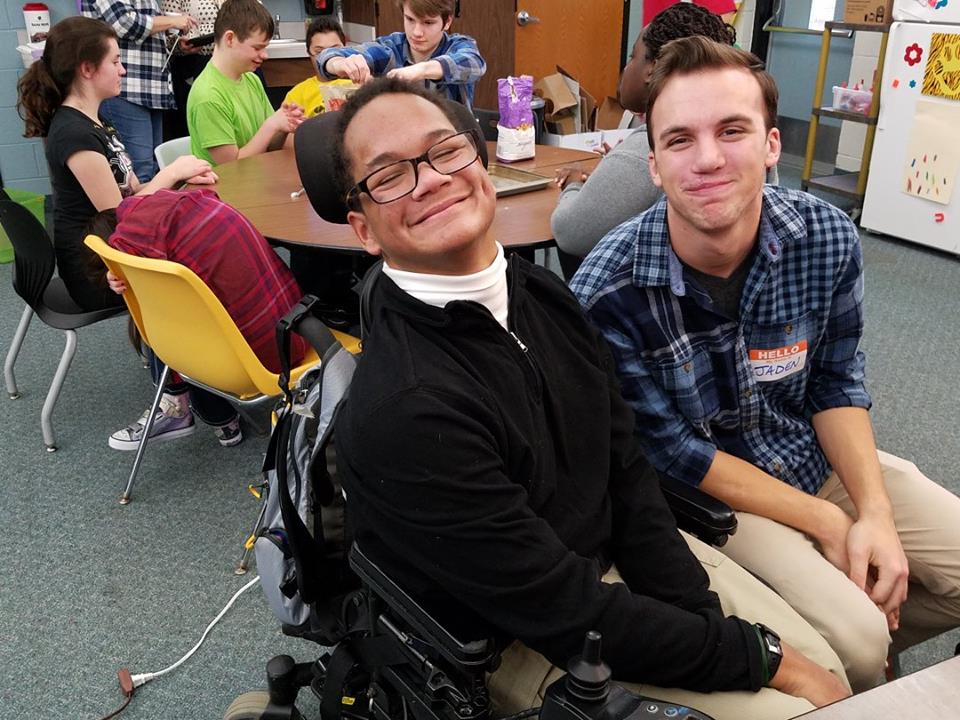 October 1-5 Spirit Week
Spirit Week is October 1-5, 2018. Our theme this year is "Celebrating Unwavering Courage".

Monday, October 1: Crazy Hair and Sock Day
School activity is a classroom relay in front of the school.

Tuesday, October 2: Pajama Day
School activity is the movie "Brave."

Wednesday, October 3: Blue and Orange, or Heartwood Shirt Day
School activity is the Poly Hockey game and crowing of Homecoming Kings and Queens during half-time.

Thursday, October 4: Dress your Best Day
School activity is Buddy Day.

Friday, OCtober 5: Favorite Sports Team Day
School activity is a tailgate party and games.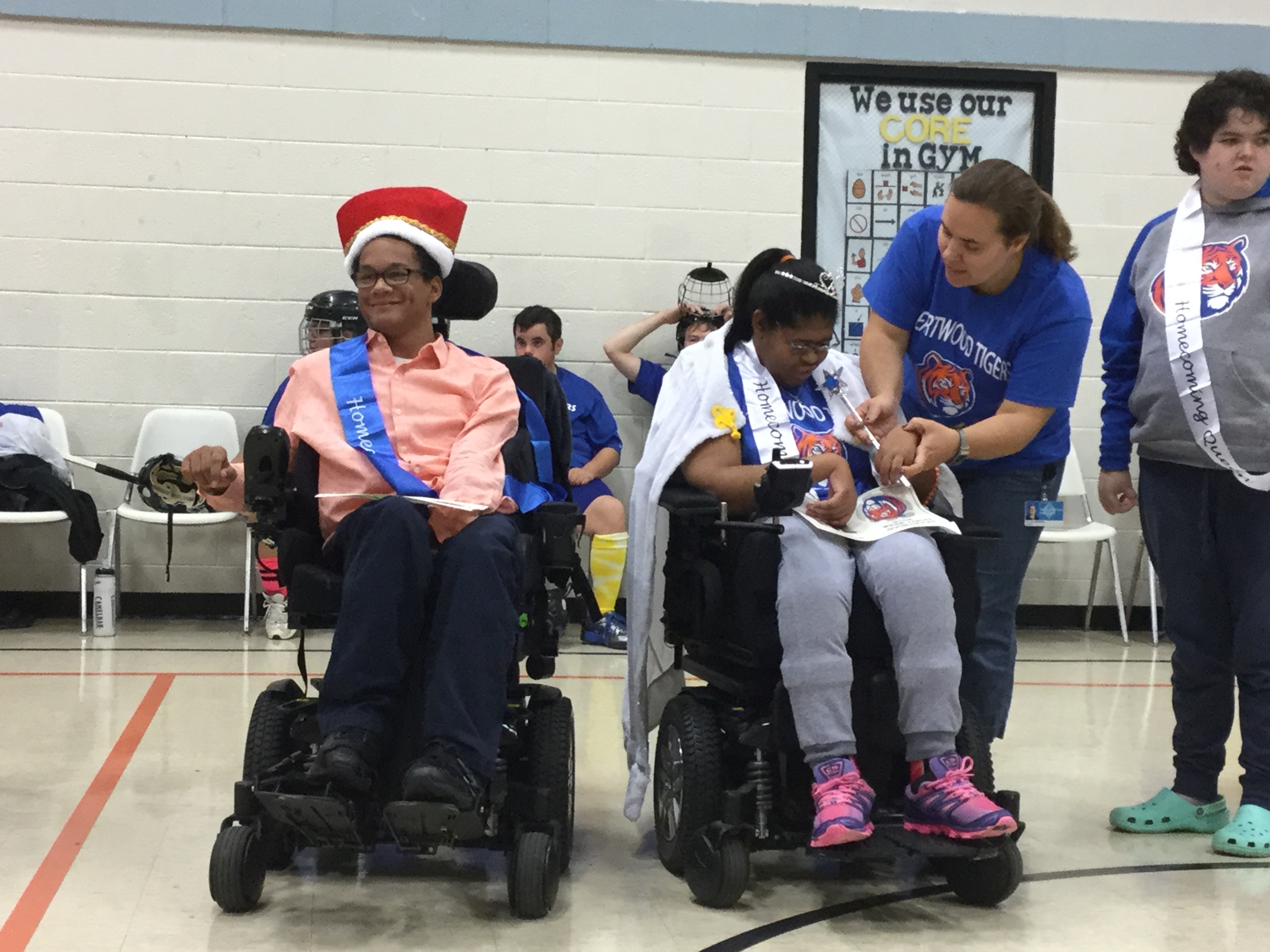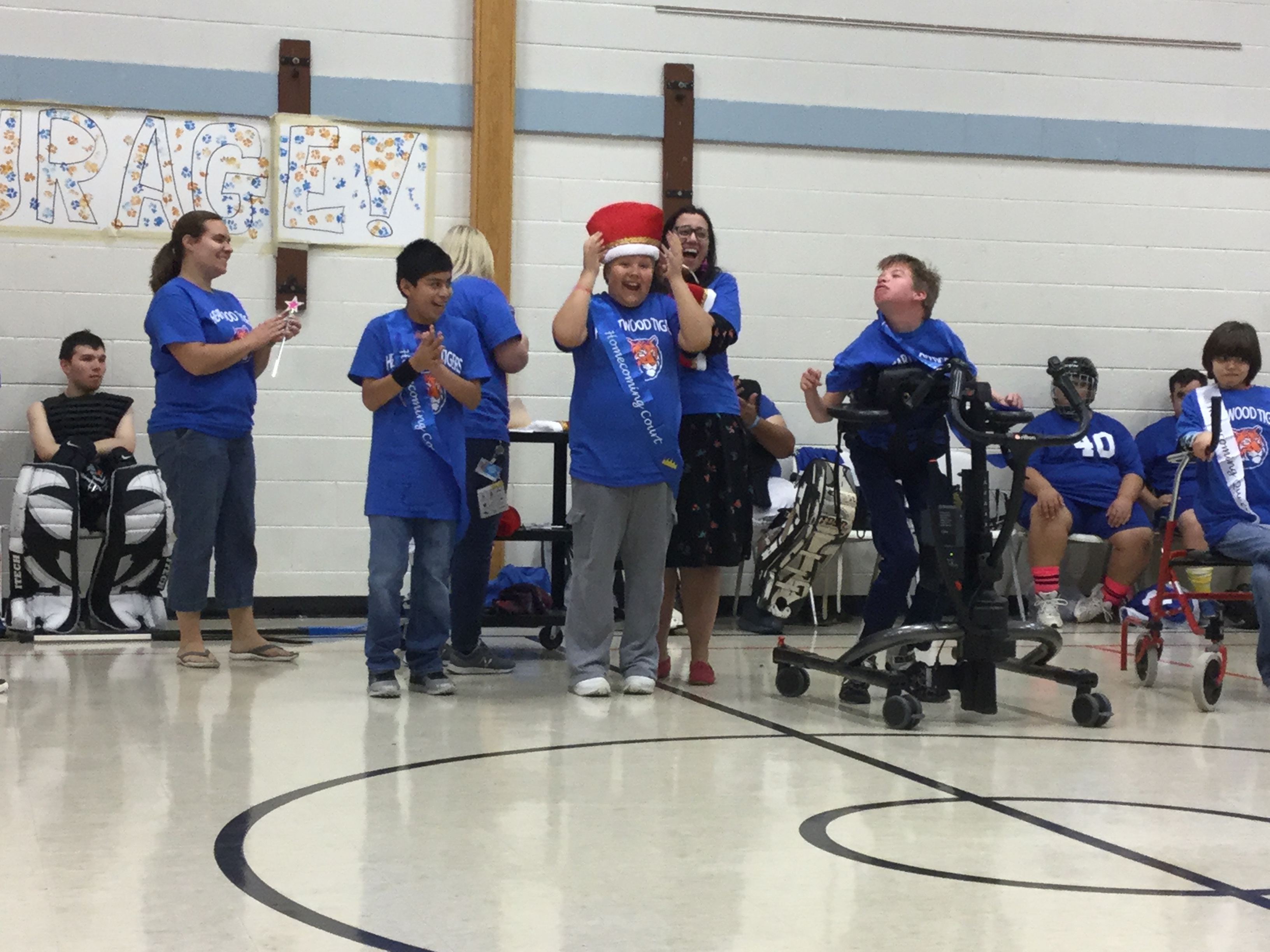 October 8-Area 8 Special Olympics Bowling
Heartwood School students will participate in Special Olympics Bowling. If you have questions please contact Paul by calling: 517.244.1478.
Date: Monday, October 8, 2018
Time: 9:30 am - 12 pm
Place: Royal Scot Bowling Lanes
Address: 4722 West Grand River Avenue, Lansing, Michigan 48906
October 10-Science Alive
Science Alive will present four times on October 10, 2018 for Heartwood students.
Uses a very hands-on approach to educating students
Presentations are personalized and interactive
Students will see and touch up close: live reptiles, amphibians, birds, and mammals
Brings the study of science to life for students of all ages
Founded on the stong principle that learning begins by doing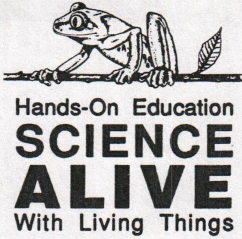 Heartwood Poly Hockey Schedule
Cheer on the Heartwood School Tigers during this fall's 2018 Poly Hockey Season.
Polyhockey Schedule:

| | | | |
| --- | --- | --- | --- |
| Date | Home or Away | Team | Time |
| October 3, 2018 | Home | Star Shooters | 10:00 AM |
| October 4, 2018 | Home | Buddy Day | 1:00 PM |
| October 12, 2018 | Home | Staff vs. Students | 10:00 AM |
| November 2, 2018 | Home | MSU (Area 8) 2 games | To Be Determined |
Did you know it is Heartwood School's 40 year anniversary? Come celebrate at the Fall Festival. This open house welcomes students, families, friends, alumni and staff. A hot dog and mac and cheese dinner will be available to all with a suggested $5 donation per family. Little Ceasers Pizza Kit orders will be available for pick-up.
Hayrides
Tatoo artist
Photo station
Balloon release
Yearbook Collection
Timeline and photos
Heartwood School Birthday Cake
Date: October 18, 2018
Where: Heartwood School
Time: 5 pm to 7:30 pm
Get Involved
Heartwood welcomes parent volunteers. Our teachers have set aside projects and other work for parents to help with. We are eagerly awaiting your support. Please let us know if you are planning to come! Contact the Heartwood School main office 517.244.1406.
The Parent Council is now electronic! To sign up for Parent Council emails, please send an email to Teresa Vandersloot at iselava1@egr.msu.edu.
Also, the Parent Council operates a Facebook Page, giving parents the opportunity to network and share ideas. Please search for Heartwood Families, and request to join!
Heartwood Creations

Heartwood Creations is a card micro-buisness. "Handmade and Heart(wood) felt." All cards are made by transition-aged students at Heartwood School. Profits to benefit the Hearts of Fun Playground Fundraiser. Cards can be purchased int he Heartwood School lobby or Thorburn Education Center. Thank you for your support.