Cravings Popcorn Fundraiser
Heartwood School is raising funds for the Hearts of Fun Playground. You can purchase popcorn from Lansing's locally made Cravings Popcorn. All orders are due no later than March 2, 2018. Pick up March 26 and 27 in the Heartwood School Conference Room from 3-7 pm. Just in time for Spring Break Munching.
Make checks payable to: Ingham ISD, with "Hearts of Fun," in the memo line.
For questions, please contact JuLee Chapman at 517.244.1427.



Fundraiser Information


Cravings Popcorn Order Form
March School-wide Themes
Heartwood uses montly themes to supplement our curriculum.
Color: Yellow
Shape: Oval
CORE Vocabulary Words: More, Finished, Same, Different
Tiger Way: Be Learning- Do Good Work
Social Skill: Taking Turns
Daily Living Skill: Safety
Survival Signs: Bus Stop, Rail Road
Leisure Focus: Reading Month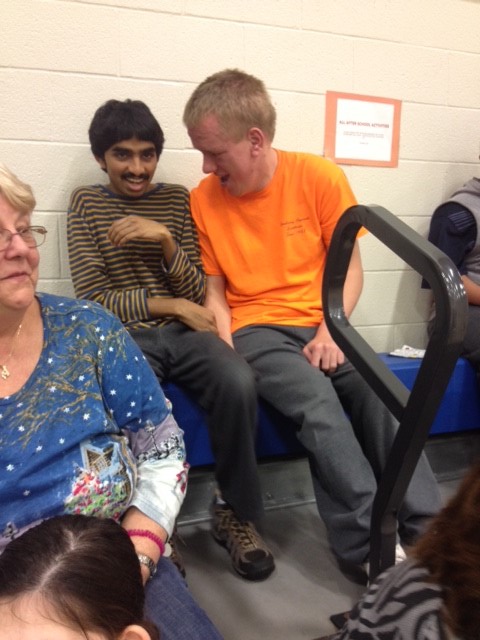 Heartwood Basketball Schedule
Cheer on the Heartwood School Tigers during this winter's basketball season.
Basketball Schedule:

| | | | |
| --- | --- | --- | --- |
| Date | Home or Away | Team | Time |
| January 26, 2018 | Home | Staff vs. Students | 10:00 AM |
| Febraury 7, 2018 | Home | Torrant | 10:30 AM |
| February 16, 2018 | Home | Starshooters | 10:00 AM |
| February 21, 2018 | Home | Starshooters | 10:00 AM |
| February 21, 2018 | Away | MSU (Area 8) | 10:30 AM & 1:30 PM |
| March 7, 2018 | Away | Torrant | 10:30 AM |
Lugnets Game
Many Heartwood School classrooms will be attending a Lansing Lugnuts baseball game.
Date: Tuesday, May 15, 2018
Time: 10:35 AM
Tickets are $10 each and deadline for ordering and payment is April 11th.
For more information, contact Kirk Showers 517.244.1423.


Lugnuts Flyer
Nursing Notes
Fall is allergy and flu season. Many of the symptoms for both are similar. This makes diagnosis challenging for healthcare providers. If your student has symptoms such as:
runny nose
fever
cough (nonproductive)
new or worsening rash
diarrhea
body aches
headache
chills
We ask that you keep them home until symptom free or on antibiotics for 24 hours. Please provide a doctors note if the student's condition is non-contagious. Many people have compromised immune systems so keeping exposure to a minimum is high priority. Thanks for your help keeping our students and staff safe, healthy and present. Hand washing is themost effective way to prevent the spread of germs. Have a healthy, happy fall. -- Steve Sand, RN (Registered Nurse)


Too Sick For School Checklist
The Tiger's Paw Newsletter
Check out this fall's edition of The Tiger's Paw 2017 to learn more about the fantasic start to the 2017-2018 school year!
Get Involved
Our teachers have set aside projects and other work for parents to help with. We are eagerly awaiting your support. Please let us know if you are planning to come! Contact the Heartwood School main office 517.244.1406.
Volunteer Days are every Friday from 9 am to 11 am.
Parent Council meets the second Thursday of every month.
Scholastic Book Club
Heartwood School participates in the scholastic book club.
Go to Scholastic Book Club
Enter our one-time Class Activation Code: LPD4G
Shop and submit your child's book order
Your books will be delivered directly to the classroom