The Tiger's Paw Newsletter
Check out this fall's edition of The Tiger's Paw 2017 to learn more about the fantasic start to the 2017-2018 school year!
Nursing Notes
Fall is allergy and flu season. Many of the symptoms for both are similar. This makes diagnosis challenging for healthcare providers. If your student has symptoms such as:
runny nose
fever
cough (nonproductive)
new or worsening rash
diarrhea
body aches
headache
chills
We ask that you keep them home until symptom free or on antibiotics for 24 hours. Please provide a doctors note if the student's condition is non-contagious. Many people have compromised immune systems so keeping exposure to a minimum is high priority. Thanks for your help keeping our students and staff safe, healthy and present. Hand washing is themost effective way to prevent the spread of germs. Have a healthy, happy fall. -- Steve Sand, RN (Registered Nurse)
December School-wide Themes
Color: Green
Shape: Star
CORE Vocabulary Words: Open, Who, In, Make
Tiger Way: Be Safe- Walk
Social Skill: Sharing
Daily Living Skill: Hygiene
Survival Signs: Recycle, Pitch it in, Keep off Grass
Leisure Focus: Shopping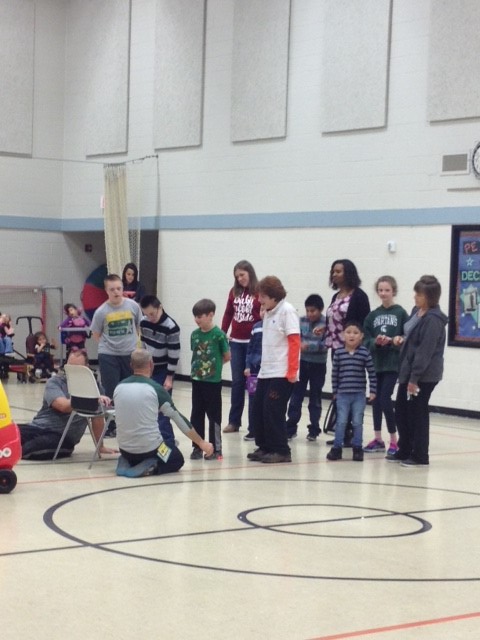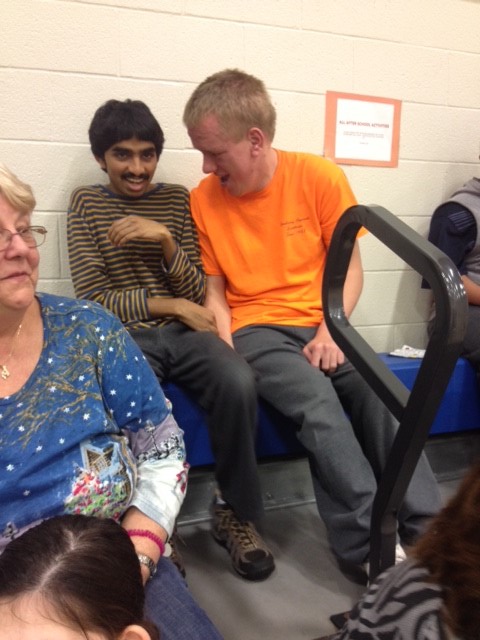 Ingham ISD Holiday Food Drive
Families need a little help sometimes. Heartwood School is working with the Greater Lansing Food Bank to collect food items. We are coordinating with other Ingham ISD programs, staff and students. We will collect items through December 19, 2017.
Examples of needed non-perishable items include but are not limited to:
Canned beans
Canned meats (beef stew, chili)
Instant potatoes
Canned fish (salmon or tuna)
Pasta (macaroni, noodles, ramen, spaghetti)
Soup (canned or boxed)
Fruit juice (canned or boxed)
Peanut butter
Tomato products
Boxed meals: Complete dinners, Helper, & Pasta meals
Rice
Snacks (fruit snacks, granola bars, pop tarts)
Other Ways to Help:
By Mail:
Greater Lansing Food Bank
PO Box 16224
Lansing, MICHIGAN 48901
By Phone:
Call Chase Bank at
517.487.1037 with
Visa, Discover, or MasterCard
Please no homemade, open, fresh, or perishable items. You can also donate online with Greater Lansing Food Bank. The donation is tax-deductible with the tax ID number 38-2424765.

Parent Council Meeting - December 14, 2017
Parent council builds a close relationship between the school and home. Parents, guardians and family members are all encouraged to participate. Heartwood's Parent Council meets the second Thursday of every month. Alternating between a morning and evening time. Our next meeting is scheduled for December 14 morning. We have many ideas to discuss as we plan for a school year of family involvement. I hope you can join us!
For current information, please call the main office at 517.244.1405.

Parent Council Flyer
Get Involved
Our teachers have set aside projects and other work for parents to help with. We are eagerly awaiting your support. Please let us know if you are planning to come! Contact the Heartwood School main office 517.244.1406.
Volunteer Days are every Friday from 9 am to 11 am.
Parent Council meets the second Thursday of every month.
Scholastic Book Club
Heartwood School participates in the scholastic book club.
Go to Scholastic Book Club
Enter our one-time Class Activation Code: LPD4G
Shop and submit your child's book order
Your books will be delivered directly to the classroom