September School Wide Themes
Each month Heartwood School staff and students will share common themes and activities thoughout the whole school.

Color: Red
Shape: Circle
CORE Vocabulary Words: Want, I, You, Why
Tiger Way: Be Kind (hands to self)
Social Skill: Social Greeting
Daily Living Skill: Sitting
Survival Signs: Stop, Restrooms, Girls/Women, Boys/Men
Leisure Focus: Bowling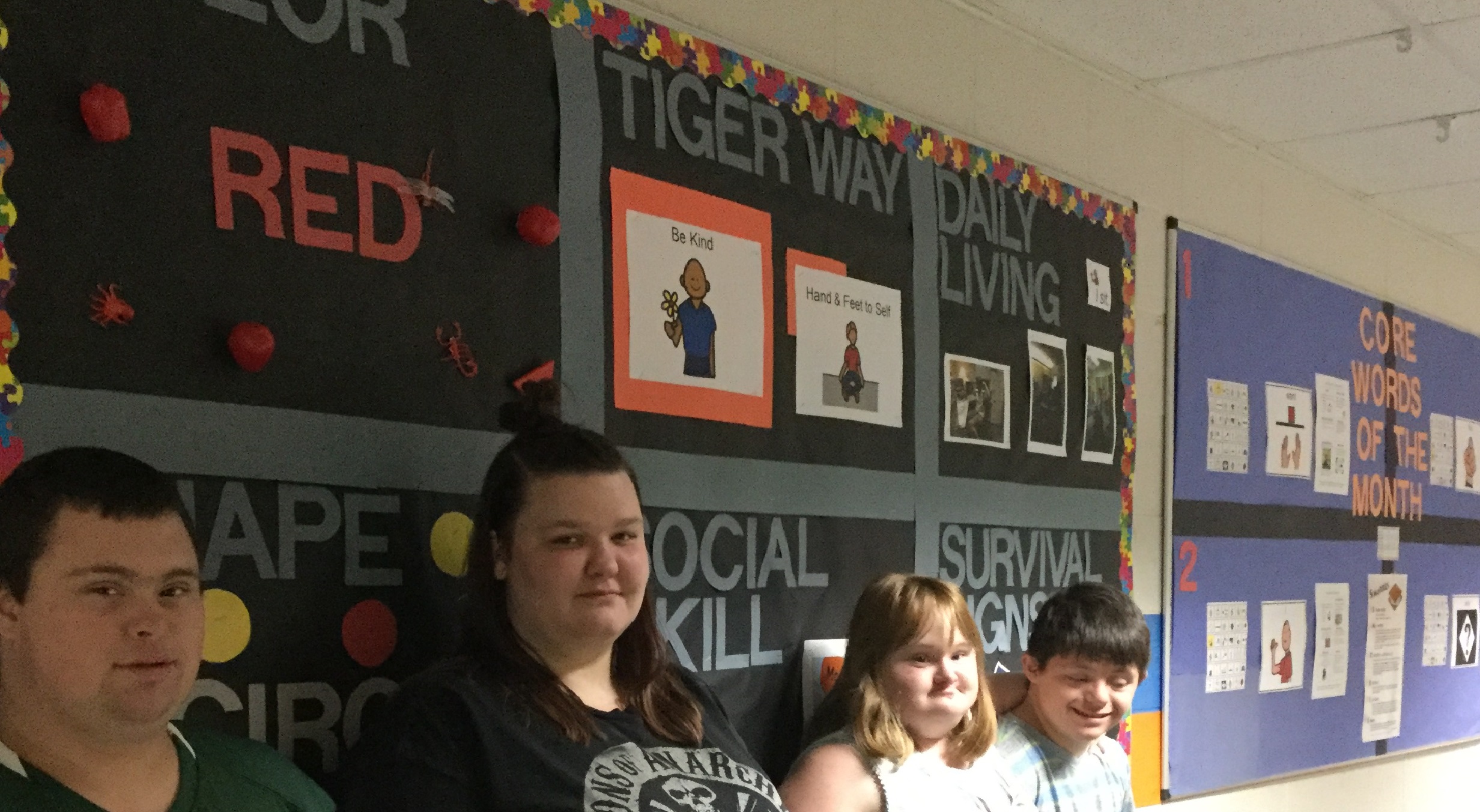 Buddy Day: September 28th
Three times a year, Mason High School brings students to Heartwood School to learn and interact in a friendly environment. The students encourage social interaction with their peers as well as play games and do other activities. Buddy Day is a great opportunity for our students to interact with their peers from the general education setting, observing peer models while having fun at the same time. Many classrooms focus on themed activities, from painting to baking and much more. Throughout the day you will see laughter and smiles from both Heartwood and Mason students as they build relationships with each other. Mason High School often reports back that it is the Heartwood Students who teach the Mason students valuable life lessons.
.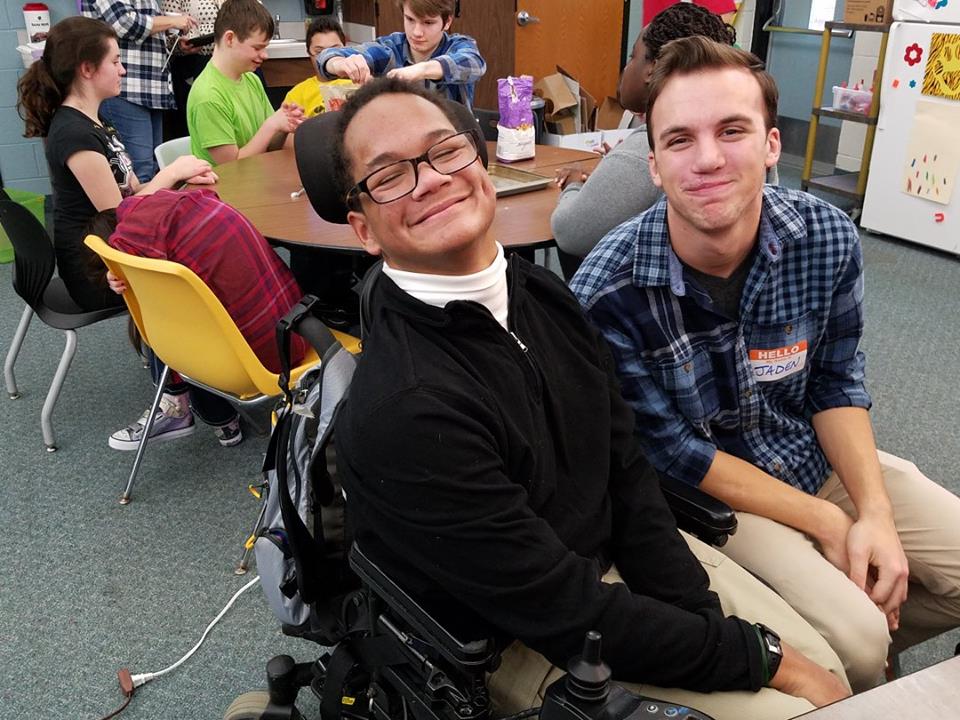 Get involved
Our teachers have set aside projects and other work for parents to help with. We are eagerly awaiting your support. Please let us know if you are planning to come!
Volunteer Days are every Friday from 9am to 11am.
Parent Council meets every 2nd Thursday of the Month.
Area 8 Special Olympics Bowling
Date: Monday, October 9, 2017
Time: 9:30am-12:00pm
Place: Royal Scot Bowling Lanes
Address: 4722 W Grand River Ave, Lansing, MI 48906
Fall Festival
When: Thursday, October 9th 2017
Where: Heartwood School
Time: 5pm to 8pm


Fall Festival Flyer
A hot dog and mac&cheese dinner will be available to all, with a suggested $5 donation per family. Little Caesars Pizza Kit orders will be available for pick-up.
School Picture Day
Have your child ready for picture day on October 19, 2017.
Scholastic Bookclub
Heartwood School participates in the scholastic book club.
Go to Scholastic Book Club
Enter our one-time Class Activation Code: LPD4G
Shop and submit your child's book order
Your books will be delivered directly to the classroom