Parent Advisory Committee - Community Events
2017 - College and Career Workshop
Saturday, April 29, 2017
9:15 am - 2:30 pm
Lansing Community College
Main Campus, Gannon Building
422 N.Washington Square, Lansing, MI
*FREE parking is available at the LCC Gannon Ramp, 600 Block of N. Grand River
Event Sponsored by:
Ingham Intermediate School District Parent Advisory Committee
Capital Area College Access Network
Dean Transportation
Lansing Community College
2017 SUMMER CAMP FAIR
Summer Camp Fair
Hosted by Ingham ISD Parent Advisory Committee and the
Pediatric Rehabilitation Department at Sparrow Health Systems
March 25, 2017 - 10 am to 2 pm
Sparrow Michigan Athletic Club
2900 Hannah Blvd., East Lansing, MI 48823
Activities:
Crafts, a dance demo by Happendance, camp theme-based food, games (including bean bag toss, ring toss and mini golf), music, door prizes every half-hour for everyone and a grand prize entry for on-site program registrations (including a free birthday party at Goldfish Swim School, one month of dance lessons at Happendance and more).
On-site Community Partners:
ASPPIRE
Bay Cliff Health Camp
Braille and Talking Book Library
Camp Tall Tree
Capital Area Down Syndrome Association (CADSA)
Children and Horses United in Movement (CHUM)
Disability Network Capital Area - CACIL Creates
First Tee Adaptive Golf
Fowler Center for Outdoor Living
Happendance
Lansing Strong
Camp Starlight and Michigan Dyslexia Institute
Michigan Bureau of Services for Blind Persons
Miracle League of Mid-Michigan
MSU Community Music School
Program to Educate All Cyclists (PEAC)
Sierra Rose Farms
2017 ingham isd transition fair
Ingham ISD Transition Fair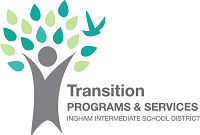 Hosted by Parent Advisory Committee
SATURDAY, MARCH 4, 2017
11:00 am - 2:00 pm
Capital Area Career Center Building
611 Hagadorn Road, Mason, MI 48854

2016 Fall Fun Festival
Sunday, September 11, 2016 - 1:00-3:00pm at Hawk Island Park (1601 E. Cavanaugh Road, Lansing, MI 48910), Ingham ISD Parent Advisory Committee for Special Education is hosting a FALL FUN FESTIVAL to kick off the 2016-2017 school year for families in the Ingham ISD service area. There will be food, fun, resources and information--as well as a visiting canine unit from the Lansing Police Department and a horse from CHUM Therapeutic Riding. Bring the family for a day of food, fun, information and a day together at the park!
The following are some Community Partners who will be joining us:
4th Wall
ASPPIRE
Capital Area District Libraries
CHUM Therapeutic Riding
Clay Boura, Author
Dean Transportation
Delta Dental
Department of Health and Human Services - Foster Parents
Goldfish Swim School
Handicapper Advocacy Alliance, Inc./Disability Network Capital Area
Happen Dance
Lansing Intentional Communities (LINCs)
Lansing Police Department Canine Unit
Lansing Strong
Michigan Integrated Technology Services
Mid-Michigan Autism Association
Miracle League of Mid-Michigan
MSU Autism Clinic
MSU Autism Research Lab
MSU Music Therapy
OK2Say
Okemos High School National Honor Society
Potter Park Zoo
Reaching for the Stars
Residential Options